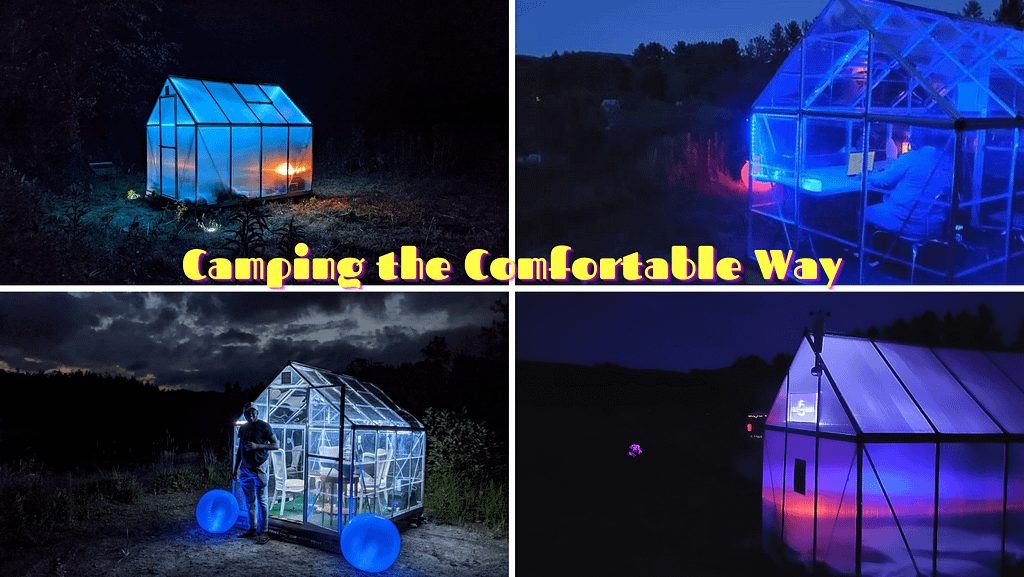 Hakuna Matata: Camping the Comfortable Way
Have you ever wanted to go camping, but with the added comfort of air cooling (fan and ventilation design) and protection from the bugs?
Yeah, us too.
Our unique line of cabins at Wyomanock Farms in Stephentown, New York, are the perfect spot to enjoy a weekend camping experience.
Campsite area essentials include campfire areas, a solar shower and freshwater. Other amenities available to campers include cots or air mattresses, bedding sheets, himalayan salt lamps, solar-power for fans as well as phone and laptop charging, and color changing LED lighting.
Built to conserve space, the pods are the perfect addition to the habitat of Wyomanock Farm–the compact structure of the pods is sensitive to the rich wildlife. Visitors are invited to explore the local trails and learn about the history of the farm.
Wyomanock's Hakuna Matata cabins are located near Mt. Greylock, Ramble Wild Adventures, Jiminy Peak Adventure Park, Gardners Horseback Riding, Norman Rockwell Museum, Tanglewood Conservatories and more.
For more information about Wyomanock Farm & Center, take a look at their website.

Join us in Providing Sustainable Solutions