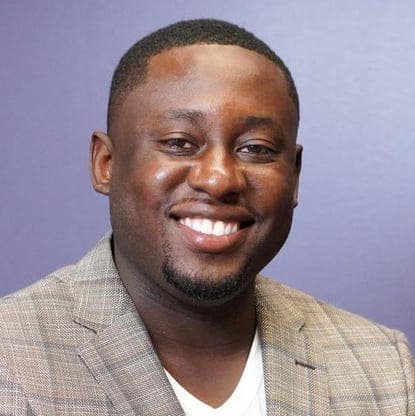 Antonio Dixon is an MIT-trained, award-winning entrepreneur, and economist with experience in healthcare (telehealth), renewable energy, and international trade which has led him to work over 20 international markets, and travel to over 60 countries. Mr. Dixon was recently recognized as a Top 100 Startup Changemaker from Harvard and MIT and recognized by the UN as a Young Pioneer, the winner of the Frost & Sullivan Emerging Market Innovation Award, and was named in the Forbes Next1000. His company, SolarFi is the only company with less than $50,000,000 in revenue to be invited to the UN's SDG Innovators Program. Mr. Dixoon serves as an Executive-in-Residence at Columbia University and NYSERDA (The New York State Energy Research and Development Authority) and as a professional advisor at MIT's Martin Trust Center for Entrepreneurship. He is a SOCAP Scholar that has advised on Presidential elections in Africa.
An expert change-maker and serial entrepreneur,  Mr. Dixon has always had an abiding interest in sustainability. To that end, as co-founder of SunPowerd Mr. Dixon developed alliances to provide solar grids to developing countries and orchestrated key partnerships with Microsoft, Royal Dutch Shell, USAID Power Africa, and the United Nations. Based on his experiences as a resident in Africa where access to the internet and even continuous power is sometimes a luxury, Mr. Dixon saw an opportunity and leveraged his deep knowledge of technology to co-found SolarFi.
SolarFi has the life-altering potential to bring energy and economic development to developing countries and seeks to connect the under-served and unconnected populations in Africa through solar-powered technology stations which have become the swiss army knife for impacting communities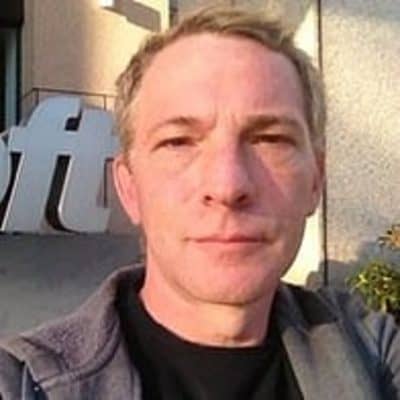 Russ Klein is the former Director of Innovation and Research at Sensi Tech Hub, supporting the first and only innovation center and its startup investment fund in Freetown, Sierra Leone. Mr. Klein is a professional innovation consultant who brings technology and best-practices to under-developed and under-served markets. He empowers people by inspiring them to experiment with disruptive tools and processes and by supporting them as they apply 21st-century technologies to create a better world for themselves. A serial entrepreneur, over the last 25 years Mr. Klein has founded more than a dozen startup technology companies developing software and information products for the private investment industry on Wall Street, as well as mobile banking, e-commerce, machine learning, multifactor security and biometrics, education, communications, and media systems. His skills include rapid development and agile methodologies, software design and engineering, information architecture and knowledge discovery in data, messaging and intranet platforms, web and mobile app development, Internet of Things solutions, OTT communications applications, and social media marketing. Mr. Klein has personally developed, produced, managed, and led hackathons for private companies, governments and NGOs, and for the public in the USA, Algeria, Turkey, Poland, the United Kingdom, and elsewhere. Mr. Klein is also an accomplished writer, focusing on research and analysis in emerging technology and emerging markets.
Doug Lloyd is the former Chief Engineer for Deep Blue Communications, one of INC 5000's fastest-growing tech companies for the last eight years, and was recently acquired by Comcast. Mr. Lloyd designed the network for the first Microsoft Airband project that was in Essex, New York. Mr. Lloyd has worked with Microsoft, Hilton Hotels, and stadiums to provide wireless in a secure manner.
Edward Minyard has over 35 years of experience in the consulting field with a keen focus on risk management, disaster recovery and processes related to business continuity. His certifications include: Certified Business Continuity Professional (CBCP); Certified by the Business Continuity Institute (CBCI); Certified in Risk and Information Systems Control (CRISC); Certified Information Security Manager (CISM) and others. For the past ten years, he has been actively involved in providing leadership during some of the largest disasters ever to impact North America.
Ed has served in leadership roles within several of the world's largest consulting and technology companies, including Accenture and Unisys. As a Partner at Accenture, Ed was responsible for their Cyber Security Practice in the USA and Canada, as well as Business Continuity Planning for that same region. As Managing Partner, North America for the Emergency Management Practice of Unisys, he oversaw the delivery of Emergency Planning, Preparedness, Response and Recovery Services to key Unisys clients, including the Port Authority of New York & New Jersey and The City of New Orleans.
Some notable accomplishments include:
Ed and his team were on the ground in New Orleans three days after Hurricane Katrina struck. He and his team reestablished communications for the Mayor and city government. They went on to build a temporary, 100 position Emergency Operations Center in the Hyatt Hotel, then managed that facility for the following sixteen months. In 2006, Ed and his team were the architects of the City Assisted Evacuation Plan (CAEP).
In recognition of his efforts, on May 10th, 2006, Mayor C. Ray Nagin declared a Special Day of Honor in the City Of New Orleans, honoring Edward Minyard.
 In August of 2008, Ed and his team returned to New Orleans, supporting the City's Office of Homeland Security in preparing for Hurricane Gustav. A part of that mission was to deploy the CAEP developed post – Katrina.  Ed and his team, on a pro-bono basis, were assigned leadership roles in the New Orleans EOC, and were also physically engaged at the Union Passenger Terminal, assisting citizens in the evacuation of the city. Immediately following the evacuation, Ed's company, RF1, was activated by FEMA to build and operate large base camps in support of both Gustav and Hurricane Ike. He built and managed a 2000-resident facility in Port Allen, La., and a 500-resident facility in Galveston, Tx. The Galveston camp was active for over three months.
In 2009, Ed lead a significant business continuity review for BC Hydro, in Vancouver, BC, in preparation for the 2010 Olympics. This was deemed one of the most impactful projects ever undertaken by this large utility.
In 2010, Ed deployed to Haiti, 2 days after the major earthquake there. He and his team established a logistics program, resulting in the delivery of over 2.6 million meal rations over the course of only eight days. They then donated and deployed a satellite communications system for the National Hospital, providing them with the only means of communicating to the outside world.
Later in 2010, Ed and his team engaged with British Petroleum and St. Bernard Parish, LA, in responding to the Gulf Oil Spill. There, they were responsible for establishing and helping to manage Incident Management structure, based on the National Incident Management System (NIMS) and the Incident Command System (ICS). Ed also personally served as the Security Unit Leader for the Hopedale Branch of the response.
In 2011, Ed and his team were asked to support a Non-Government Organization (NGO) in response to the earthquake and tsunami in Japan. His role there was one of establishing the NIMS and ICS operational framework for the NGO and its partners.
LaRonn Barnette has 15 years of experience working within the private, public, and government sectors. He specializes in virtualization, cloud computing, and Hyperconverged Infrastructure Data Centers while adapting to emerging technologies. He is recognized for more than 10 years of Systems/Network Engineering work for the U.S Department of State domestically and abroad at more than 30 U.S Embassies/Consulates in foreign countries.
Director of Strategic Planning
Mike worked directly for two New York State governors, taught Commercial Real Estate Investment Analysis in the MBA programs at Rensselaer Polytechnic Institute and Union College, worked as an investment banker on Wall Street in public finance in the transportation sector and for NYS Senate Finance. He is a graduate of Niagara University, Rensselaer Polytechnic Institute and Harvard.
Dr. Sam Oboche Agbo is a Public health expert and Child Specialist with a strong background and work experience in Epidemiology; Primary Health Care, UHC, Health Policy and Financing and Business management in Africa and the UK. Dr. Agbo is chief of health and child survival and development for UNICEF, where he is responsible for planning, implementation, monitoring, and evaluation of integrated management of childhood illness, immunization, and emergency preparedness and response. Agbo's experience includes 16 years in various roles at UNICEF and over 30 years on the front lines in the fight against polio. He previously worked as head of health and HIV at Save the Children, as a community health officer with the World Health Organization (WHO), as an independent policy and health advisor in the UK, and as head of health for Merlin. He is an Aspen Institute New Voices Fellow, and a technical advisor at SolarFi.
Glenn Butler, CTO is an industry vendor and inventor of the VendScreen Revolution
 smart device for new and existing vending machine. Early in his career, Butler co-founded Streamware, served as president of Cantaloupe, and was vice president and CTO of Crane Merchandising Systems before co-founding VendScreen. Butler holds a degree electrical engineering and computer science and has served as an advisor to several companies. As a technical leader I have architected and hired / managed engineering teams building the entire ecosystem of connected solutions, including:Web, cloud, and mobile (iOS and Android) software utilizing both Microsoft and Open Source platforms; High availability / high scalability systems; device hardware, industrial design, electrical, and software / firmware; Connectivity utilizing cellular, BLE, WiFi, ZigBee and industry specific hardware.
Alex Pischalnikov is an expert specializing in utility strategic planning, operational improvement, regulatory policy, distributed energy resource integration, energy storage, and smart grid technology. Alex has led the development of strategic initiatives and regulatory filings for smart meter deployment, demand response, and electric rate design at both investor-owned and municipal utilities across North America. Alex has helped utility Customer Care organizations realize cost savings while enhancing the customer experience. Mr. Pischalnikov has conducted and published innovation research on energy storage deployment strategy, wearable technologies for utilities, and the connected home. Alex is based in Los Angeles office and has performed a variety of rate and regulatory comparative analysis on California's utilities and energy.
Mark O'Luck, is Chief Executive Officer of Spectrum Personal Communications Corporation ("Spectrum") a diversified business consulting firm he founded in 1994 that provides consulting services to large construction companies, large construction projects, government agencies, and Fortune 500 companies. Prior to starting Spectrum, he was co-founder and President of SBMA, Inc., a small business consulting firm, and worked as a business consultant and senior management consultant in Corporate America. In June 2009, Mr. O'Luck was nominated by Governor David A. Paterson as a Trustee of the Power Authority of the State of New York, and was confirmed by New York State Senate to serve a two-year term beginning April 2010.  At the time of his confirmation, Mr. O'Luck was the first minority and MBE Trustee in NYPA's 79-year history.  His term expired on June 26, 2012.  Recently, he founded the NYC Monthly "The MWBE" Networking & B2B, a forum which brings together NY agencies and authorities, prime contractors, and DMWSBE businesses in an informal setting that encourages joint ventures, partnerships and further collaborative relationships.
Mr. O' Luck is a member of the New York Committee of the Regional Plan Association.  Some of the other boards and capacities in which he has served include: Chairman Emeritus & Past Chairman of the Brooklyn Economic Development Corporation; Vice Chairman, Brooklyn Chamber of Commerce; Regent, Long Island College Hospital; Director, Brooklyn Bureau of Community Service; Director, Bedford Stuyvesant Restoration Corp. and several others.
He also previously served on the NYS Public Service Commission Consumer Advisory Council; an advisor to NYC Council Speaker Christine Quinn's Municipal Entrepreneurial Testing System (METS), Con Edison Business Advisory Board; Independence Community Bank Business Advisory Board, and the Kings County Overall Economic Development Planning Committee. In 2007, he served on the Spitzer Paterson M/WBE Transition Team Working Group. He is the recipient of numerous awards including the Brooklyn Chamber of Commerce's Robert F. Kennedy Memorial Award, the 2006 MBE Award of Excellence from the XIII Annual Competitive Edge Conference, the 2003 Brooklyn Economic Development Corp. Service Award, et al.
Dr. Paul Feuerstein has been practicing dentistry for over 45 years. For over 30 years, he has brought high-tech advances into the office for patient care. He is currently the Technology Editor of Dentistry Today, the industry's leading trade journal. In 2010, Dr. Feuerstein was named "Clinician of the Year" at the Yankee Dental Congress. He is committed to providing high-quality dental care while utilizing the latest treatment technologies.
For over a decade, John Cervey has led efforts for technology-based businesses in alterative energy and cleantech fields that resulted in over $100 million in funding and the creation of hundreds of jobs. His focus and expertise is in business development, public sector funding and regulatory/policy strategy development and implementation.
Join us in providing sustainable solutions!